Hi, there my LIL Community. I hope your Friday is going great. In today's post, I thought I'd share some of the content I've been enjoying from other bloggers this week and feature some other favourites of mine. I hope you are ready to enjoy a weekend of reading and fun.
My Top 3 Favourite Blog Posts
This first post I actually read last week. I came across it while I was scrolling through the discover option on WordPress. I don't talk about religion and sexuality on my blog but it was an interested read. It's always a great idea to read content not in your niche and that may have a different perspective from you. I think that way we open ourselves up to understanding others more.
God, the Bible and Homosexuality
Dear Dad, I think the thing I miss most is being able to just talk to you. I often want to ask your advice but even more than that, I miss being able to debate things with you. You always … Continue reading →

God, the Bible and Homosexuality
---
Another post that that I enjoyed reading was one on gratitude. Learning about ways to expressed gratitude, especially to our loved ones is never a waste of a read in my opinion. This post really got me thinking about how I express my gratitude to my significant other. It was so compelling, I took note of all the points and converted them into reminders on my phone so I can implement them into my daily or weekly routine.
10 Ways of Showing Gratitude to your Significant Other

While it can be easy to take our other half for granted in our busy lives, it remains important to keep perspective and nurture our romantic relationship. Make showing appreciation to your boyfriend/girlfriend or spouse a daily practice. This guide will share 10 wonderful ways for expressing your endless love. 1. Write a thoughtful message […]

10 Ways of Showing Gratitude to your Significant Other
---
As a multi-passionate creative, part-time blogger, business owner, 9 to 5er or whatever number of roles you have, burnout can be a real factor in our lives. These days most of us are juggling a number of roles each with its on set of responsibilities. If we are not careful burnout can hit us like a ton of bricks. In order to combat the effects of burnout, its a good idea to understand the stages and how to identify them,
5 Stages Of Burnout And What To Do If You Are Experiencing It!
Burnout is something employees have been subjected to since time immemorial. However, recent shift in the work pattern where the lines between work and personal life have been blurred shows an increased incidence towards burning out. WHO defines burnout as a syndrome conceptualized by chronic workplace stress that has not been successfully managed. It is […]

5 Stages Of Burnout And What To Do If You Are Experiencing It!
---
Here's a bonus post for you. I haven't read it out yet but I know it will be an informative and enjoyable read. This blogger posts wonderful travel content that helps prepares you for future trips and get you thinking about places to visit. In light of the Halloween season, I thought you'd enjoy this read.
25 Historic, Spooky Things to Do in Salem, Massachusetts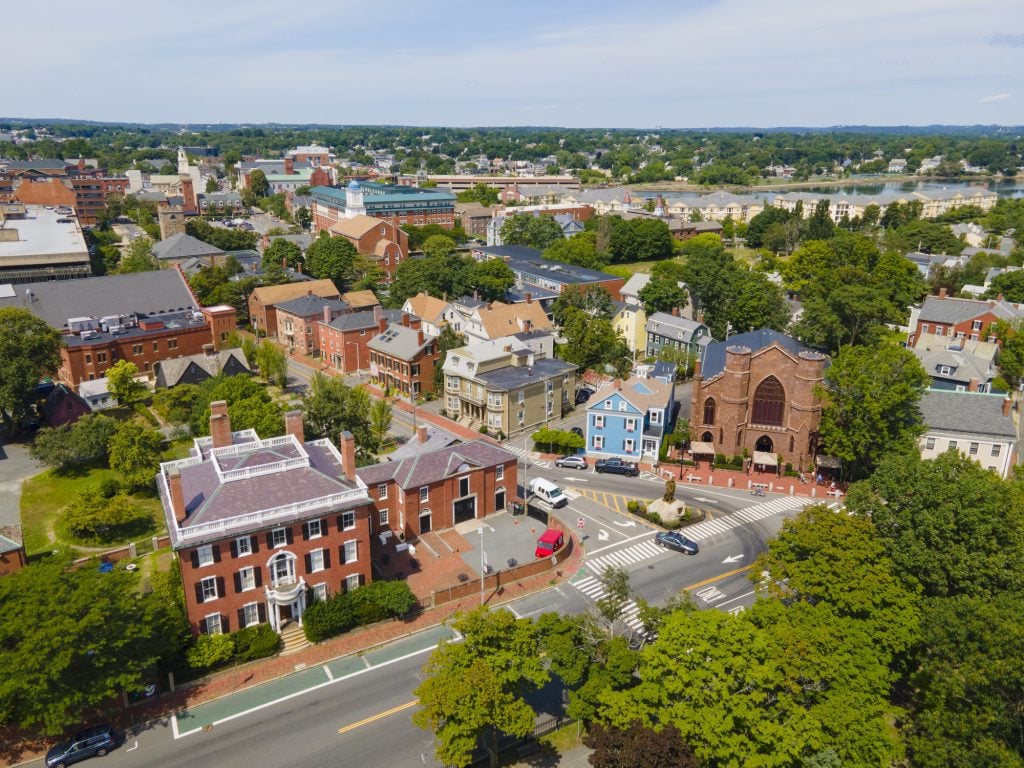 Looking for fun things to do in Salem, Massachusetts? This historic city near Boston becomes the spookiest city on the planet the month before Halloween! But is Salem actually worth visiting? If you're a Halloween fan, experiencing Haunted Happenings in Salem should be on your bucket list for sure. But even if it's nowhere near…

25 Historic, Spooky Things to Do in Salem, Massachusetts
---
What I'm Currently Reading
This post contains referral links. Referral links allow Love.Inspire.Learn to earn a small commission or benefit with no additional cost to you.  Thank you for supporting the LIL Community.
As you may know, I'm following an artist, Fran who recently came out as gay. Following along on her journey of self-discovery has been and is an interested experience. I guess in an effort to understand her and what she is experiencing, I find myself interested in learning more about the experiences of the LGBT community. That's probably why the blog post above intrigued me and this book, which is one of the books that Fran read recently.
---
YouTube
Ever since Fran, recommend a video from this YouTuber I have been watching her videos. This slow living lifestyle is so appealing to me that I can't help but be drawn to it.
Here's the initial video that got me started.
This one is latest one I watched.
---
Anyway, that's it for this post.
Hope you have an amazing Friday. See you tomorrow's post.
Thank you for reading.
AmethystAP
Did you enjoy any of the blog posts? Have you ever read Middlesex? Does the slow living lifestyle appeal to you as well?
What's some of your favourite content that you enjoyed this week?
Get access to a free self-care guide when you subscribe today.
Processing…
Success! You're on the list.
Whoops! There was an error and we couldn't process your subscription. Please reload the page and try again.